About the CFEWS Project:
Strategic Plan  
This project is linked to Sendai Framework for Disaster Risk Reduction 2015-2030 Priority IV "Enhancing disaster preparedness for effective response and to "Build Back Better" in recovery, rehabilitation and reconstruction", which requires investment into, the development of, maintaining and strengthening of people-centred multi-hazard, and multi-sectoral forecasting and early warning systems, emergency communications systems, and hazard-monitoring telecommunications systems.
The Government of the Republic of Trinidad and Tobago agreed to implement the Sendai Framework for Disaster Risk Reduction 2015-2030 in January 2020.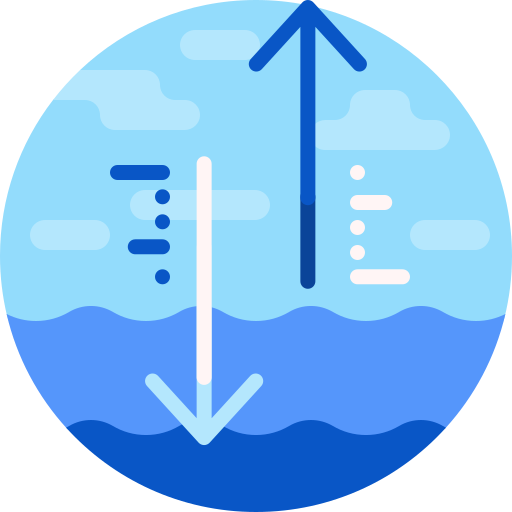 Trinidad and Tobago is susceptible to flooding for a variety of reasons, including its geography and location which makes it exposed to meteorological and hydrological hazards and phenomena such as transitory Tropical Waves, the Inter-Tropical Convergence Zone (ITCZ), and Tropical Cyclones. These phenomena are known to produce substantial amounts of rainfall that often exceed the drainage capacity of natural and man-made water courses. Excessive rainfall is sometimes compounded by extreme tidal fluctuations that reduce run-off and increase the likelihood and severity of flooding.
Vulnerability to flooding is also exacerbated by human factors such as socio-economic inequality, regulated and unregulated land use change due to constantly expanding human developments, quarrying, and loss of forests due to bushfires and forest fires, and the inability of drainage infrastructure to keep up with these changes. Climate Change is also changing the duration and intensity of rainfall, with trends showing slight reductions in the total rainfall receipts in the long-term, and more intensive showery activity in the near term.
Climate Change exacerbates environmental degradation and increases the risk of bush and forest fires, reducing the natural water retention capacity of watersheds. At the same time, National Flood Early Warning capacity is limited by monitoring, analysis, and forecasting capacity in the form of monitoring equipment and communications systems. Community Flood Early Warning Systems are at their early stages in Trinidad and Tobago, and it is critically important that they are strengthened, especially in highly flood prone communities.
Team Members
A Project Board comprised of Senior Public Officials will provide strategic oversight and direction to the Project. Project Board Members will come from:
The Ministry of National Security – ODPM
The Ministry of Rural Development and Local Government
The Ministry of Public Utilities – Water Resources Agency and Meteorological Services Division
 The Ministry of Works and Transport
The Tobago House of Assembly – Tobago Emergency Management Agency
Trinidad and Tobago Meteorological Services
Trinidad and Tobago Red Cross Society